The shop is where you can buy and sell items, move items to and from your inventory and storage tabs, and use your outfit manager. Wanda's secret store can be found here, where you can buy items for diamonds, and Misty's atelier is available for adding refinements to items.
An example Sex Shop page looks like this:

The different parts of the page are numbered and described below.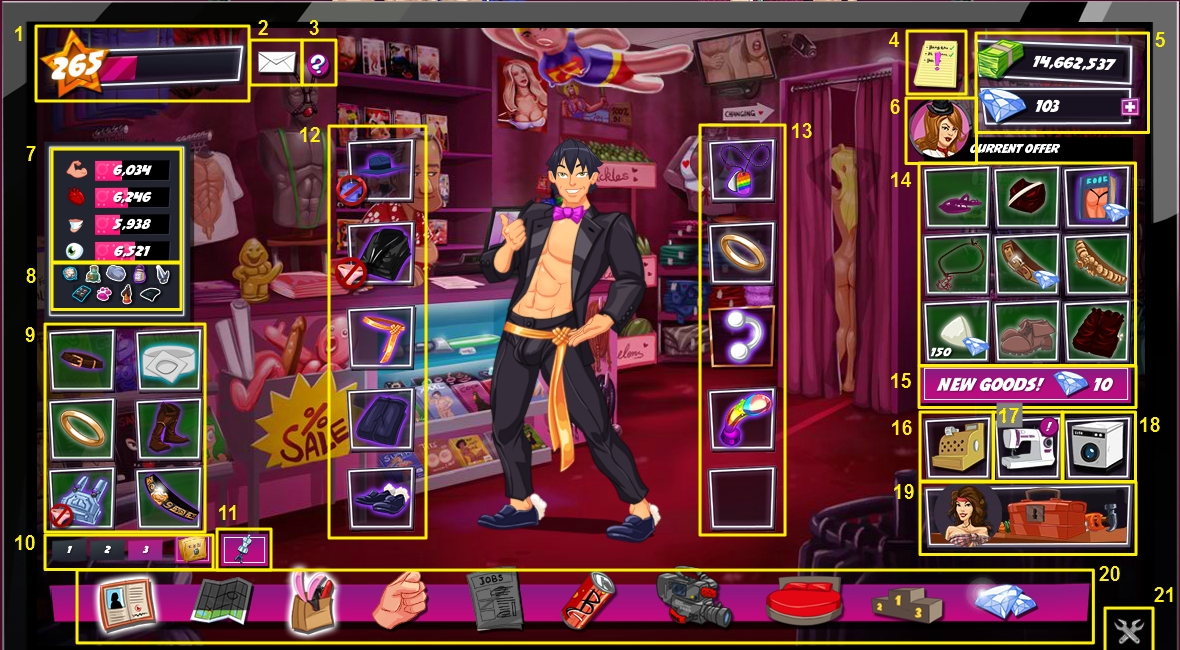 Help Text
Edit
If you click on the ? icon, you see a pop-up with the following text:
Welcome to the sex shop! Here you can buy and sell items.

The current offer can be found on the right side. Pull the cursor over the item for information about the article. If you don't like the offer you can get a new one with a click.

To buy, pull an item to your star or on an available inventory slot.
To sell, pull the item onto the cash register. Top
See Also
Edit
Collections - A list of available collections.
Refinements - How to add refinements.